and the winner is...DutchAnnie! Congratulations Annie!!! Enjoy the show!
Hello loyal MFCers! Your lovely Ticket Fairy is back again!
As you have read, MIKA is performing at the
Blue Balls festival in Lucerne, Switzerland
on 23 July. He will be playing the KKL Concert Hall, supported by British singer Ren Harvieu.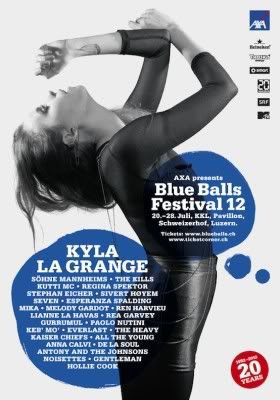 Tickets for the show are available here:
http://www.ticketcor...=743878$2030964
You may, however, have seen on MIKA's Facebook page that they are giving away
a pair of tickets to this festival:
http://www.facebook.com/mikasounds
Well, after having a little chat with Mika's team, The Ticket Fairy has decided to part with
another
pair of tickets and has given them to Mika Fan Club to give away, just for members of the MFC!
So if you'd like a chance to win a pair of tickets to the Blue Balls
Festival, here's what you need to know:
RULES
-- You
MUST
be an active member of MikaFanClub.com as of May 1, 2012. Those who registered after this date are not eligible for this competition. (Don't worry, we plan to have more in the future!)
-- You must be absolutely sure you can attend! This giveaway is for
1 PAIR OF TICKETS ONLY.
Transportation to/from the festival is not included, so enter ONLY if you are sure you can attend!

NOTE: If you're under 18, you can enter and attend this festival
BUT if you win, you MUST be accompanied by an adult!
To enter, answer this question correctly:
"When did Mika last perform in Switzerland (date and place)?"
Think you know the answer?
DO NOT POST THE ANSWER HERE IN THIS THREAD!!!
Send it, along with the following details, to
mfc.competition@gmail.com
NO LATER THAN 22:00 (10 p.m.) UK time on Monday, 7 May.
Entries received after this time will be disqualified.
-- Your MFC user name
-- Your real name
-- Your age
-- Your guest's name and age
-- Your email address
-- Your postal address
-- Your contact telephone number
One entry per person. Multiple entries will be disqualified.
We'll announce the winner on Tuesday, 8 May, here on the MFC!
GOOD LUCK!